Research Presentation at "APSIPA ASC 2016" @ South Korea
My first time visiting for South Korea was to attend Asia-Pacific Signal and Information Processing Association, 2016 Annual Summit and Conference (APSIPA ASC 2016).
The Jeju island where the conference was taken place is located just adjacent to Kyusyu district in our country Japan. I was actually excited to visit the beautiful island famous for the sightseeings.
I gave my research presentation at the "Recent topics in neural signal processing and brain-machine/computer interfaces session". My presentation title was "Tactile Brain-Computer Interface Using Classification of P300 Responses Evoked by Full Body Spatial Vibrotactile Stimuli". That was the summary of my research project building the full-body vibrotactile P300-based interface.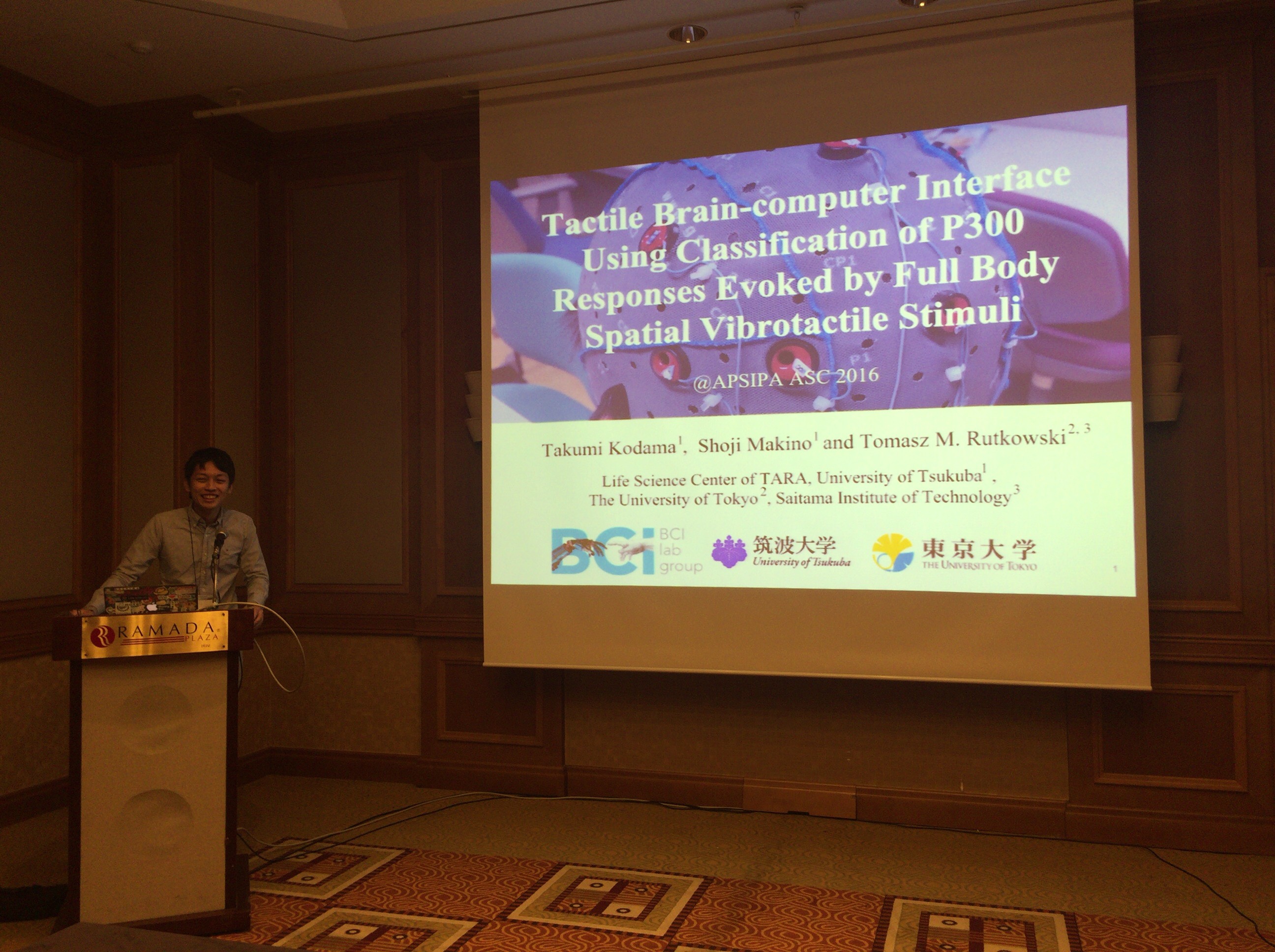 Since the session was specialized in BCI, I got a lot of specific feedbacks regarding the experiment setups as well as the classification results. I also met Prof. Higashi and Prof. Tanaka who were previous colleague of my supervisor Prof. Rutkowski for the first time and exchanged the hopeful discussions for the future researches.
I also would like to thank HARA research foundation which funded me to participate such a brilliant conference. I have to appreciate all the supports allowing me to continue my research project m(__)m
---